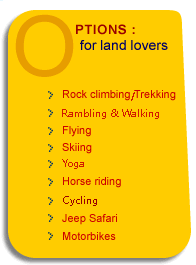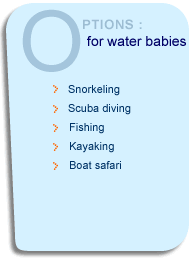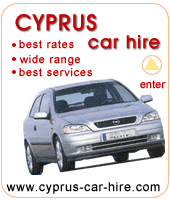 Holiday apartments for rent all over Cyprus.

Book your hotel accommodation in Cyprus, online.

Villa accommodation, village houses,
rural Cyprus, agrotourism. Online bookings and 24 hour support.

Cruises from Cyprus to Egypt, Israel, Lebanon, Syria, Rhodes and the Greek Islands.
Using the very latest 'sit-on' type kayaks from Perception, you have access to some stunning coastlines where you can enjoy kayaking almost year round. The calm waters around Pafos provide almost unlimited opportunity to explore a unique area. Sea caves, deserted coves, rock bridges and stacks provide excitement and beauty in a safe setting. And, from time to time, conditions permitting, kayak surfing is an option for the more adventurous !

Price 44 Euros per person

Suitable for beginners as well as those who have snorkeled before, the Cyprus coast offers you a rich and varied sea life . You will have access to beautiful and remote coves where you can view sponges, star fish, mullet, sea cucumbers, stone fish, a whole host of other sea life and amazing rock formations.

Price 55 Euros per person

Cyprus is a wonderfully diverse island with its different scenery on land, the same can be said for its underwater landscape. No matter at what level your diving skills are, you can improve them in Cyprus. The place was made for diving, so dive in here.

Deep water diving or scuba diving are catered for handsomely, the water is warm and the skies are blue, so come and give it a try. Below you will find a description of the main dive site, the major attractions as it were, but there is always that "undiscovered wreck" and that elusive "treasure" not to mention the beauty of the creatures that inhabit the waters.

For prices click on icon to e-mail us

For the catch of a lifetime why not join one the experienced professionals onboard.

Whether for traditional Octopus fishing or invigorating Deep Sea fishing, the choice is yours.

Alternatively for those who just want to lie back and relax, why not take some time to enjoy life onboard one of our delightful yachts.

Check out one of our boats for fishing trips

Experience the thrill of skimming across the water at speed onboard a rigid inflatable boat with easy access to otherwise inaccessible places.